PNGA News
---
News, feature stories, and blog posts from all PNGA departments.
PNGA News
A committee has formed to raise funds to permanently honor Ken Still for his contribution as Tacoma's greatest golf ambassador and one of the top athletes in the region's sports history.
...Read More
---
The United States Golf Association (USGA) and Royal & Ancient (R&A) have announced key features of the proposed new World Handicap System
...Read More
---
As far as caddies go, Steve Williams, Mike "Fluff" Cowan, Jim "Bones" Mackay and James "Tip" Anderson are a few of the G.O.A.T.s.
...Read More
---
In July 2017, the British Columbia Chapter of the National Golf Course Owners Association Canada (NGCOA Canada) acquired the Vancouver Golf & Travel Show
...Read More
---
On July 24, 2018, A.V. Macan will enter the Canadian Golf Hall of Fame at an induction ceremony to be held at Glen Abbey Golf Club in Oakville, Ont.
...Read More
---
The USGA unveiled the U.S. Senior Women's Open Championship Trophy at its Annual Meeting in Miami, Fla., held Feb 2-4, 2018.
...Read More
---
Mark Newell of McLean, Va. has been elected to serve a one-year term as the 65th
...Read More
---
In recognition of outstanding contributions to the game of golf, the United States Golf Association (USGA) today announced its annual Service Awards winners.
...Read More
---
Joel Belsvik of Bellevue, Wash. passed away on January 19. He was 95. Joel spent his career as a Civil Servant, and in retirement he became a devoted volunteer
...Read More
---
Adam Svensson of Surrey, B.C. picked up his first Web.com Tour win at The Bahamas Great Abaco Classic
...Read More
---
Chris Crisologo of Richmond, B.C. won the title in the XIII South American Amateur Open, which opened the calendar of the South American Golf
...Read More
---
Shane Prante is the new Lead Golf Instructor at The Home Course in DuPont, Wash. He began his new role at the course on January 3, 2018. He will oversee the facility's lessons, clinics, and junior programs, which are held throughout the year.
...Read More
---
Fifty-nine regional golf associations have entered into a new relationship with the United States Golf Association to enhance the golfer experience
...Read More
---
The United States Golf Association, Masters Tournament and PGA of America have officially launched the sixth year of the Drive, Chip & Putt Championship
...Read More
---
by Brad Ziemer, British Columbia Golf
The British Columbia golf community is mourning the passing of Harry White, a tireless promoter of junior
...Read More
---
PNGA Features & Blogs
by Blaine Newnham
You'd go to the end of the earth for one more memorable round of golf.
...Read More
---
by Blaine Newnham
Over the years I've had as much fun discovering the hidden gems of the British Isles as playing the great courses.
...Read More
---
The PNGA would like to welcome Nicole Bivins aboard as the new office administrator for the Association.
...Read More
---
The 51st Annual Conference of the International Association of Golf Administrators (IAGA) was held November 5-8, 2017 at the We-Ko-Pa Resort in Scottsdale, Ariz.
...Read More
---
Juan de Fuca Golf Course, located in beautiful Victoria, B.C. is the ideal place for a quick nine holes without feeling the pressure of playing a regulation course.
...Read More
---
Fun, family-friendly and forgiving, the Williams 9 at Meadow Park Golf Course in Tacoma, Wash. is a favorite amongst locals looking to fit in a quick round.
...Read More
---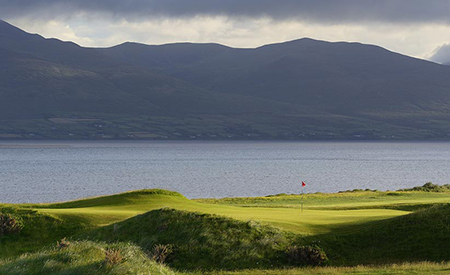 by Blaine Newnham
Perhaps the changing face of Irish golf can best be understood during a delightful visit to Dooks Golf Links, a sort of hidden gem just off the north loop of the Ring of Kerry that each year becomes a little less hidden and a lot more of a gem.
...Read More
---
Oak Knoll Golf Course has been a staple in the Ashland, Ore. community since opening in 1928.
...Read More
---
by Blaine Newnham
How badly does the stately and spectacular Adare Manor want to host the 2026 Ryder Cup for Ireland?
...Read More
---
Seated comfortably in the desert-like town of Osoyoos, B.C. known for its warm water, beaches and water sports facilities, Sonora Dunes Golf Course provides a 9-hole experience unlike any other in the Pacific Northwest.
...Read More
---
Indian Lakes Golf Club, nestled in the heart of Boise, Idaho, is a picturesque 9-hole public golf course designed to test golfers of all skill levels.
...Read More
---
by Blaine Newnham
On the second day of our recent trip to Ireland, we played Trump Doonbeg, the course Donald Trump bought in a fire sale in 2014.
...Read More
---
Anita Wicks of Roseburg, Ore. wins the 32nd Pacific Northwest Senior Women's Amateur Championship.
...Read More
---
Holly Horwood of Vancouver, B.C. wins the 6th Pacific Northwest Super Senior Women's Amateur Championship.
...Read More
---
Anita Wicks of Roseburg, Ore. shot 2-over 75 on the par-73 Overlake Golf and Country
...Read More
---
View News & Features Archives
Select by month: