September 2021 Issue
PLUS – News from your local golf Association
Advertise in the Golfer
Pacific Northwest Golfer is the longest-running golf publication in the region. The Golfer is the official publication of Washington, Oregon, Idaho and British Columbia golf associations, and the Pacific Northwest Section PGA and is direct-mailed quarterly to over 100,000 member households. It is the only regional golf publication with a verifiable reader demographic.
"The PNGA membership is exactly who our nationally recognized golf resort is looking to attract. And because of that, our targeted eblasts and advertising campaigns have yielded extraordinary results, year after year, promotion after promotion. They are a wonderful partner to work with, and will be a staple in our marketing strategies for the foreseeable future."  Brady Hatfield, Gamble Sands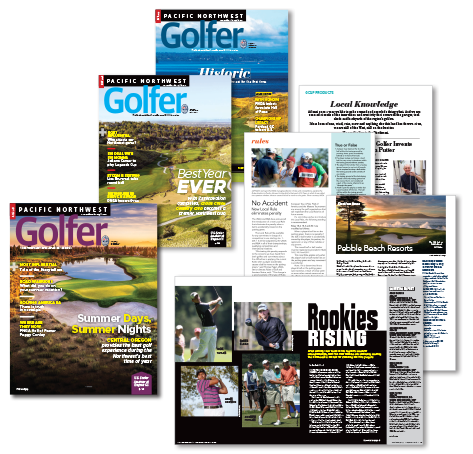 Publication Dates: February, May, August, November
Total Circulation: 144,000
Washington – 55,000
Oregon – 40,000
Idaho – 14,000
British Columbia – 35,000
Contact: 
Jeff Job, Director of Sales
(206) 915-1134
Jay Brandt, Sales Associate, OR, ID
(541) 410-9076
Contact the Editor
Tom Cade
Senior Director of Communications and
Editor of Pacific Northwest Golfer
Our writers
They write about golf, but they also play it, breathe it, shout to the sky about it, and are otherwise knee-deep in it. We shed some light on a few of the award-winning writers and contributors to the Pacific Northwest Golfer. Read all about 'em.
Update Contact Information
Please update your address with your state or provincial golf association using the links below: